I know it's summer, but these are still irresistable. When we make these, my sweet husband eats so many of them, it amazes me that he still likes them at all.



They are jalepeno peppers filled with cream cheese and wrapped in bacon.
First wash and slice your peppers lengthwise.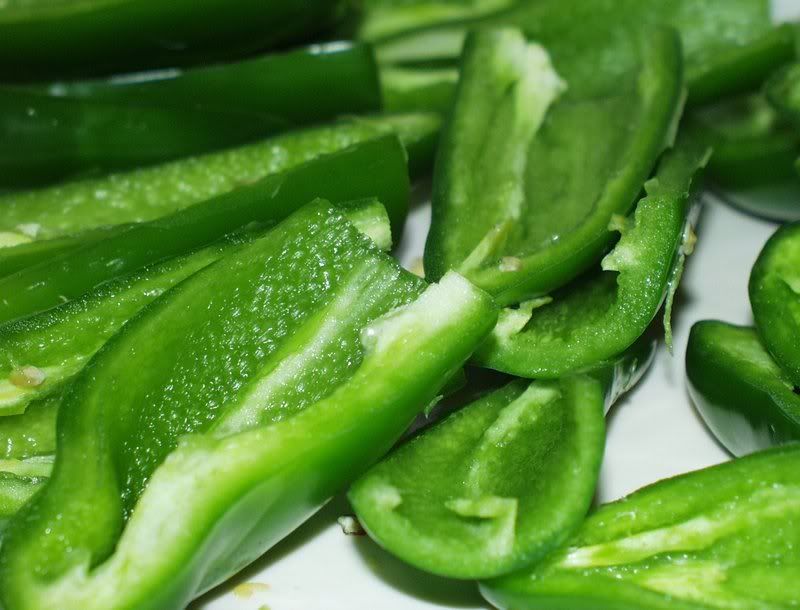 Clean the seeds out and fill with cream cheese.
*Use gloves because the pepper juice will get into your skin and burn. It will also get into your eyes or mouth even if you have washed your hands.*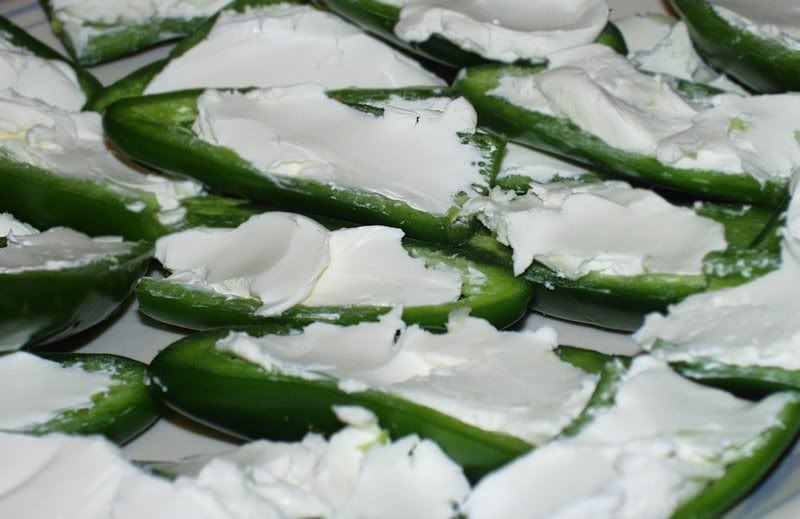 Then wrap them in bacon. One slice per pepper half.
Place them on a microwave and oven safe dish and microwave on high for 13 minutes. This is the blanching process and very important or the peppers will be too hot to eat.
The bacon will cook slightly while in the microwave.
Preheat oven to 350. Remove poppers from microwave and pour off grease carefully.
Then cook them in the oven for 15 minutes or until bacon is crispy, but not burned.
Remove from oven and place on paper towel to absorb excess grease. Please allow them to cool a little, because they will burn your mouth. (believe me, I have tried them too soon)



Let me know how you like them.